About
It's as much about building good times as it is about building great bars
Founded in 2004, The Bar Store is a family-owned and operated woodworking company located in Southern Ontario that specializes in the design and construction of custom home bars.
At The Bar Store, we understand the decision to purchase a home bar is a big one and that not just any bar will do. That's why we'll work closely with you, helping you design your bar around your individual needs, budget, décor and space, making sure you get the exact home bar you envisioned. 
While we love building great bars, our true passion lies in creating good times and memorable experiences for our customers. Hopefully, we can do the same for you.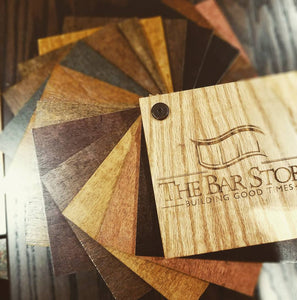 Why The Bar Store?
The Service
As a family-owned and operated business, we understand the power of tight-knit relationships and the good that comes from them. That's why we work hand-in-hand with you through our design-build-install steps, ensuring a personal relationship is established and maintained throughout the process. Our service is what has allowed us to succeed thus far, and we certainly won't be changing it anytime soon!
The Craftsmanship
As good as our service is, it wouldn't be worth a thing if our craftsmanship wasn't also top-notch. Having solely focused on home bars since 2004, our craftsmen have had nearly twenty years to hone their skills and learn the little differences that turn a good bar into a great one. Taking extreme pride in their craft, our craftsmen are passionate about providing you with a functional yet luxurious custom bar ready for decades of entertaining friends and family.
The Customization
As a company that specializes in custom bars, a rather obvious reason for choosing us is our customization! Through the use of one-on-one consultations, design software and CNC machines, we are able to create perfectly designed bars that suit any space. From there, you can choose your materials, cabinets, shelving, accessories, and hardware, ensuring your bar not only fits the space but is completely personalized to match the look you want.
Meet the Team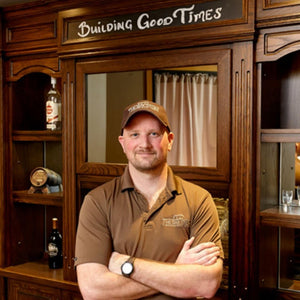 Steve Humphries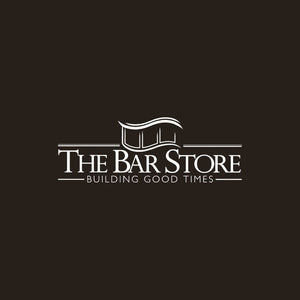 Crystal Humphries